Mumbai, India – February 26, 2019
Fresh on the heels of massive deaths from methanol poisonings in the States of Utter Pradesh, Uttarakhand, and Assam from country bootleg alcohol, police in Mumbai, India have uncovered another form of adulterated alcohol. Two men were arrested for producing fake alcohol to mimic the foreign brands of Chivas Regal, Johnnie Walker Black Label,  Johnnie Walker Red Label, Black and White Scotch, Double Black and Absolut Vodka.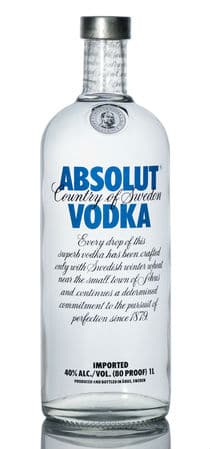 Officers from the Wadala Police Station in Mumbai arrested Shibin Dinesh, 25 years old, and Nidish NK, 22 years old on charges of counterfeiting branded liquors and selling them to hotels and local bars. Police were acting on a tip when they raided a house on RA Kidwai Marg Road in Wadala. Along with the suspects the police confiscated 10 bottles of the counterfeited liquor. The police believe that the two suspects are part of a larger ring that mimics the branded liquors and sells them to bars and hotels throughout Mumbai. 
Deputy Commissioner of police, Rashmi Karandikar said that the suspects have perfected the foreign brand name liquors that they put in authentic bottles. "The accused are very experienced and know what to mix so that they get the right color in the foreign brands. We have learned that they supply this adulterated liquor to big hotels for cocktail parties in Mumbai, Thane and other cities."
Investigators also revealed after the arrests that the investigation is continuing as they believe this is only one part of a multifaceted enterprise who replicate the foreign brands at a cost of approximately $14 USD per bottle. The counterfeiters were selling it for approximately $140 USD a bottle to bars and hotels and $100 USD to dealers. Wholesale dealers sell legal liquor to bars and hotels at approximately $190 USD per bottle.
The ACP of the Wadala police division told how these bootleggers were able to fake liquor with original labels stating the liquor was 8, 10 and even 15 years old. "They would mix 2-3 types of liquors, then add some color to it and present it as a foreign liquor. One certain type of liquor takes 21 years to prepare but the accused would take only 2 to 3 minutes to prepare it. There are other types of liquor which need preservation for 12-15 years, but they would hardly take 15 minutes to prepare it." 
Police believe that the entire operation relied on obtaining authentic bottles, mixing various legal cheap liquors to simulate the labeled brand and resealing the bottles to appear new. Without further testing police can not disclose weather the group used adulterants such as methanol to boost the strength of the fake liquor.
Counterfeit #IllicitTrade producers made 10x selling #Fake brand name #Liquor like #Absolut #Vodka and #ChivasRegal to #Bars and #Restaurants
SafeProof.org was created by concerned consumers and is maintained by anonymous and visible contributors. The mission of SafeProof.org is to raise awareness for Fake or Counterfeit alcohol and to keep liquor safe Search liquor enforcement using our map to keep you and your drinks safe. Report any illicit alcohol activity to us using our secure form or by calling +1 (833) SAFE-TIP To get the latest Alcohol Alerts and violation updates in your area Sign-up for SafeProof.org emails Accept Notifications and follow us on Twitter @SafeProof also on Instagram @SafeProof