Thika, Kenya – February 10, 2019
In a joint operation on January 31,2019, that included the Police, the Department of Criminal Investigations (DCI), the Kenya Revenue Authority (KRA) and the elite police Flying Squad seized African Spirit Company Limited in Thika. This company is the licensed distiller and distributor of popular Kenyan Brands of liquor including, Glen Rock, Legend Black, Blue Moon, Legend Brandy, Gypsy King as well as Furaha Vodka.
African Spirit Company Limited owned by Humphrey Kariuki is also the licensed importer of premium liquor brands from North America and Europe through its subsidiary Wines of the World Beverages. Licensed imports include Zappa, Bacardi, and Southern Comfort.
What began as a tax fraud investigation by accounting personnel in the KRA may have uncovered the world's largest branded alcoholic beverage fraud case to date. The investigation was initiated by KRA, agents questioning the tax receipts submitted by the company. Armed with accounting audits dating back to 2006, two years after the founding of African Spirit Company Limited, KRA agents secured warrants from various courts to search all facilities of African Spirit Company Limited, seize all assets, product, computers, ledgers and the properties of the company.
The Joint Task Force confiscated 21 million counterfeit excise stamps, 22,000 liters of ethanol stored in 80 plastic drums, 312,000 liters of illicit alcohol as well as ingredient products valued at Sh1.2 billion or approximately $12 Million USD. The plant manager was arrested and held for a week while the law enforcement agencies expanded their investigations.
In a combined statement Inspector General of Police Joseph Boinnet, DCI director George Kinoti, Flying Squad Chief Musa Yego and officers from the Kenya Revenue Authority (KRA) announced that African Spirits Ltd is dabbling in the manufacture of counterfeit alcohol.
"The operation has confirmed our suspicion. This is a case of massive tax evasion and manufacture of outright counterfeit products, which is a danger to alcohol consumers," said I.G. Boinnet. He also hinted that the company was involved in smuggling of illegal ethanol through Tanzania. The investigation into this phase will be expanded to trace the path of the ethanol into Kenya which may involve the corruption of complicit government officials.
The investigation points to a blending process rather than a distillation facility. Officials believe that the illicit alcoholic beverages offered as name brand products by African Spirit Company Limited were made with smuggled raw ethanol alcohol mixed with food colorings and spices to attain the taste of authentic whiskey, brandy, scotch, vodka and the other brands offered for sale to the Kenyan public.
The task force examined and sampled all packaged brands ready for sale throughout the factory. Repackaged foreign brands were also found among the inventory. Inspector General of Police Joseph Boinnet said they are pursuing owner Humphrey Kariuki as well as the entire board of directors. Musa Yego, chief of the Flying Squad, said the Kenya Bureau of Standard (KEBS) has been tasked with uncovering the real ingredients of the liquor distribution from the multi-billion dollar a year operation of African Spirit Company Limited.
Based on confiscated evidence the KRA commissioner in-charge of intelligence Githii Mburu said that they suspect the KRA could have be losing about Sh3 billion ($29 Million USD) in excise taxes a month from the company. "The investigation is going to continue. The entire factory is marked as a scene of crime for tax evasion and making alcohol that endanger lives of Kenyans. We have already served notice to this company to show cause why their license should not be suspended," Githii Mburu said at the announcement. The founder and majority shareholder of African Spirit Company Limited, Humphrey Kariuki is the focus of a manhunt by all law enforcement agencies.
Mr. Humphrey Kariuki, who Kenyans consider a multi-billionaire, has been spotlighted as a Kenya success story. Starting as a used car salesman, Humphrey Kariuki is the founder of Janus Continental Group (JCG), an African conglomerate with holdings in Energy, Real Estate, Hospitality and Conservation. African Spirit Company Limited is not part of JCG. One of his earlier businesses, the Green Corner restaurant in Nairobi started by Mr. Kariuki was mentioned in the book by Barack Obama.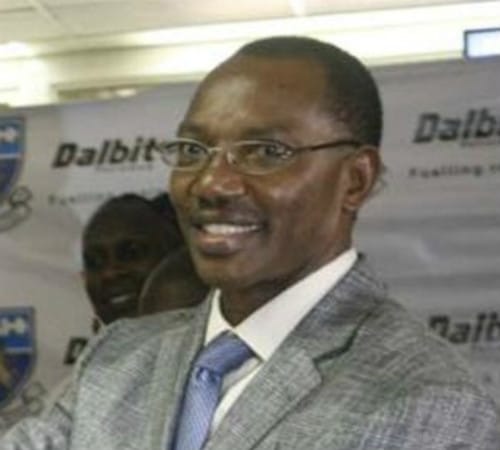 Mfonobong Nsehe wrote a biographical article about Humphrey Kariuki that was published by Forbes on September 23, 1017. In this Q&A article by Mr. Nsehe, Humphrey Kariuki describes how he got into the liquor business. "I moved on to importing wines and other alcoholic beverages. In those days in Kenya, it was only Government that had the sole license to import alcohol, but as time went on, we were able to challenge that monopoly. I created a company, Wines of the World, which now trades today as WOW Beverages. We acquired the sole distributorships in Kenya for many of the leading wines, premium whiskies and brandies in Europe and North America." explained Mr. Kariuki.
He continues to tell the story of how the African Spirit Company Limited was founded, "I became a distributor for Bacardi, the Edrington Group, Jack Daniels and the other big beverage companies while in my early 20s. But I figured out that one day, these brand owners could just come to Kenya and decide to take the sole distributorship from me. Maybe these guys just want to use me as their Guinea pig. So, I told myself: I could actually set up my own spirits business here. What's the magic about it? We have cane molasses here and everything else we need. So, we started with our flagship product, Blue moon Vodka, which is the bestselling indigenous alcoholic brand in Kenya today. Africa Spirits Limited was born. Then we did Legend, which is the best selling brandy in Kenya today and we sell so many cases. This was 15 years ago. I'm proud to say that Africa Spirits Limited is the most successful indigenous Alcoholic beverage company in Kenya today."
Although the authorities in Kenya are confident in the substantial amount of evidence confiscated from the company, many questions are awaiting answers as the investigation continues. What are the real ingredients of the liquors confiscated and sold for 15 years to the public? Why did the company have over 22 million counterfeit tax stamps on the premises, with many on labeling machines being applied to bottles on the production lines? Why were there 80 unmarked plastic drums of ethanol, along with food colorings and spices within the production facility? Where is Mr. Humphrey Kariuki? Where are the directors of Africa Spirits Limited?
African Spirits Company #Licensed import owner of #Liquor #Zappa #Bacardi #Southern Comfort in #Kenya was using Industrial #Ethanol #Alcohol to make #FakeAlcohol $12 Million Seized
Safe Proof is a consumer advocacy group, funded through donations from concerned individuals, industry groups and alcohol brands. The goal of SafeProof.org is to raise awareness about the prevalence of counterfeit alcohol throughout the world. Our Alcohol News highlight alcohol related stories using worldwide news outlets and official government sources. Report any illicit alcohol activity to us using our secure form or by calling 1 833-377-5040 To get the latest Alcohol Alerts and violation updates in your area Sign-up for SafeProof.org emails and follow us on Twitter @SafeProof also on Instagram @SafeProof hashtag #SafeProof #DrinkSafe