April 20, 2018 – West Java, Indonesia
Responding to a massive surge in deaths from alcohol poisoning throughout Indonesia in April, West Java Police have announced the arrest of a suspected fake alcohol producer. West Java Police general crime investigation department director Sr. Comr. Umar Surya Fana confirmed that his personnel assisted in the arrest of the owner of a factory producing oplosan, the Indonesian term for counterfeit liquor.
Police have been aware of this suspect since the first week of April when deaths began to increase in the region from deadly alcohol. The Commander noted Police have visited his home located at Jl. Raya By Pass, No. 40, Cicalengka, Bandung which he fled and went into hiding. Numerous attempts to locate this unnamed suspect in connection with the poison alcohol that they believe is responsible for the 247 liquor victims that were taken to the Cicalengka General Hospital, 34 of whom have died since April 1, 2018.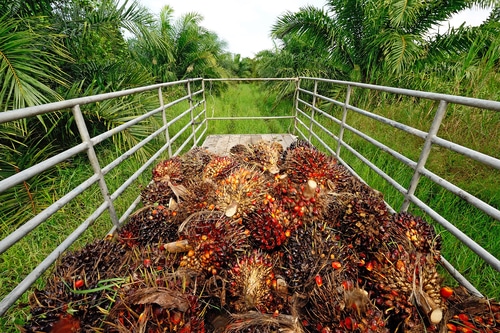 Following leads and tips, the Police Investigation finally zeroed in on a location at the border of Jambi and South Sumatra where the suspect was evading capture in a building that is used by workers at the Palm Oil Plantation for resting.
Police and health Department Officials have been able to identify the oplson produced by this suspect at his home and Palm Oil Plantation as the likely source of poisonings at three hospitals accounting for at least 44 deaths. Cicalengka General Hospital reported 34 deaths, Ebah Majalaya Hospital reported 6 deaths and AMC Cileunyi Hospital reported 4 deaths. Meanwhile 7 other deaths in Bandung city are being investigating as potentially being tied to the same bootleg liquor produced by the suspect.
West Java Police Chief Insp. Gen. Agung Budi Maryot noted that "For cases in Bandung city and Bandung regency, all victims apparently died of consuming oplosan produced by the same factory at [the suspect's] house,"
The death toll in Indonesia has surpassed 102 as of April 19, 2018. If they are all tied to the brand produced by the apprehended suspect, it might stem the tide of the mass deaths from this episode of poison alcohol if police are able to find, confiscate and destroy all that this suspect has distributed. The death toll from this episode is not over as there are still many victims in Hospital intensive care units trying to recover.
Bootleg alcohol producers used a Palm Oil factory as cover for illegal liquor
On April 19, 2018 National Police Deputy Director Comr. Gen. Syafruddin called for a sweeping effort by all Police forces throughout the Nation to find the fake alcohol producers, put them out of business through arrest, confiscate and destroy their products and maintain a zero tolerance for the crime of producing and distributing oplosan.
The mission of SafeProof.org is to raise awareness for Fake or Counterfeit alcohol and to keep liquor safe.  Search liquor enforcement using our map to keep you and your drinks safe. Report any illicit alcohol activity to us using our secure form or by calling 833-377-5040.  To get the latest Alcohol Alerts and violation updates in your area Sign-up for SafeProof.org emails and follow us on Twitter @SafeProof