Saudi Arabia – February 16, 2018
In Saudi Arabia alcohol possession and consumption is illegal, punishable by up to 500 lashes. Yet, it has been rumored that the Kingdom is one of the largest consumers of Johnnie Walker Black Label in the Middle East. In a country where liquor is illegal, the only way the rumor could be true is if the ruling party controlled the importation and distribution to the elite in Saudi Arabia.
Recently published pictures on WhatsApp show a different side of liquor consumption in Saudi Arabia, counterfeit Johnnie Walker Black Label. The pictures were originally credited to a raid in Kuwait, however when the evidence label in the photo is examined it is clearly the symbol of the Saudi Arabia National Guard. The pictures, most likely snapped by a Saudi Guardsman, show an organized labeling consortium for Johnnie Walker Black Label.
In the past Western visitors, reporters and business executives have stated that they were served whiskey including Johnnie Walker Black Label at the homes of ruling party members. These guests have said that the ruling party controls the Johnnie Walker Black Label concession and distribution.
The counterfeit Johnnie Walker Black Label production hinted at in these Saudi Arabia National Guard photos would indicate that not only is this group participating in the production of Counterfeit Johnnie Walker Black Label, they are also dipping into the concession controlled by the Kingdom elite.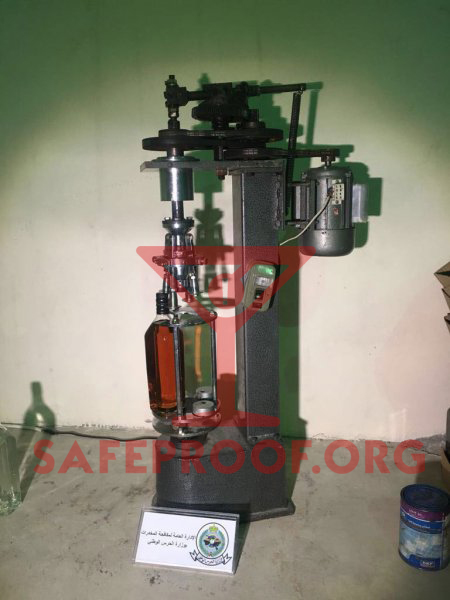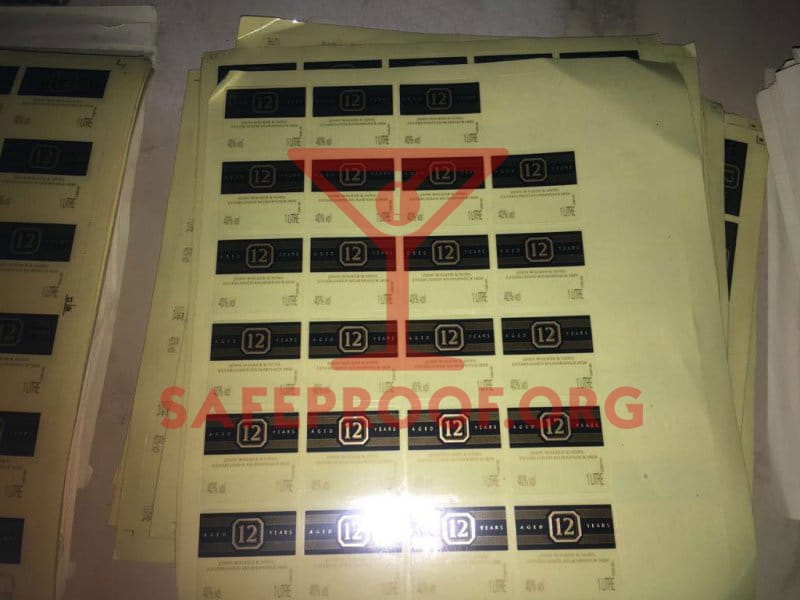 Johnnie Walker Black Label counterfeiting is increasing around the world. The price and popularity of Johnnie Walker Black Label makes it a target for fake alcohol gangs even in countries like Saudi Arabia where liquor is illegal even when produced by the authentic liquor producer. With counterfeit liquor bottles available on  e-commerce sites based in china, and labels being produced in India, liquor producers like Johnnie Walker have their hands full trying to preserve the authenticity and trust of their Brands.
Take a look at the attention to detail used by #Counterfeit #Alcohol criminals. #BlackLabel is a target because of its worldwide popularity and price. #DrinkSafe
The mission of SafeProof.org is to raise awareness for Fake or Counterfeit alcohol and to keep liquor safe.  Search liquor enforcement using our map to keep you and your drinks safe. Report any illicit alcohol activity to us using our secure form or by calling (833) SAFE-TIP To get the latest Alcohol Alerts and violation updates in your area Sign-up for SafeProof.org emails and follow us on Twitter @SafeProof