September 18, 2018 – Sungai Buloh, Malaysia
Hospitals around Kuala Lumpur had a sudden influx of patients from fake alcohol poisonings believed to be caused from the consumption of liquor in branded bottles of Mandalay Whisky, Kingfisher Beer and Grand Royal Whisky.
In a statement by Selangor Police Chief Mazlan Mansor announcing the incident he was quoted as saying, "The first victim who was a factory worker at Sungai Buloh died at around 7pm on Monday and his death was reported by his employer. Then, two more deaths happened that night."
15 Deaths from #FakeAlcohol and dozens more in critical condition. #CounterfeitAlcohol Brands to blame in #Malaysia
"This morning, three more deaths occurred, and one more victim was reported dead at around 4pm. As of 5pm today, the death toll is 15 people." It is from statements by the Police Chief that the three brands became the suspected source of the alcohol poisoning.
New reports suggest that the police have taken swift action with raids on two grocery shops in Sungai Buloh based on preliminary statements from the victims. Unconfirmed reports are stating that 20 cases of assorted liquor were confiscated at the two grocery shops which state say are owned and operated by two foreign nationals from Nepal and Myanmar.
The first death was reported around 7PM on Monday night. The first identified victim is Nepali Gole Aaite Singh, a worker at a plastics factory. According to his wife, Dolmo Maya, he returned home from work as usual stating that he had a few drinks. She noted that he appeared alright even the next morning when she left for work. Around 2 PM she received a call from her husband complaining of shortness of breath. Mr. Singh was taken to Sungai Buloh Hospital where he died a short time later.
Ms. Maya said, "It all happened so fast. We reached the hospital and within 15 minutes I was informed he was gone." Mr. Singh leaves behind 3 children aged 10, 15 and 17.
The Selangor Police are now confirming 15 deaths in a constantly changing total, and 33 hospital admissions related to the fake poison alcohol. Victims of this fake alcohol enterprise are currently being treated at Sungai Buloh Hospital, Kajang Hospital, Selayang Hospital, Tengku Ampuan Rahimah Hospital and Shah Alam Hospital. Police are investigating other medical facilities throughout the area in a search for other victims.
Echoing an epidemic, this mass poisoning from counterfeit alcohol mimics the recent incident in Indonesia where 80 people were killed from consuming methanol laced alcohol in brand name bottles. The rapidity of the poisoning suggests that the counterfeit liquor contained a high concentration of a poisonous substance. In past counterfeit alcohol poisonings, the lethal poisoning is usually from methanol, however, counterfeit bootleggers use a variety of chemicals in producing fake brands of alcohol.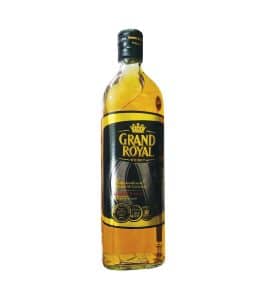 Most of the nearly 50 total victims that have presented themselves at area hospitals are exhibiting signs of nausea, vomiting, abdominal pain, drowsiness, dizziness, seizures, pale blue skin and irregular breathing. Methanol poisoning also can lead to blindness, kidney, liver and vital organ failure as well as paralysis and death.
All victims that can be interviewed by police have told of purchasing the three brands Mandalay Whisky, Kingfisher Beer and Grand Royal Whisky, or drinking one of the three on Monday or Tuesday.
As this crisis escalated quickly, the total victim count will not be known for days. There are sure to be updates to this rapidly changing story as the investigation continues. It will be important for police to obtain completed post postmortems to confirm counterfeit alcohol as the cause of death and illness that is sweeping through the area.
SafeProof.org is a consumer advocacy group, funded through donations from concerned individuals, industry groups and alcohol brands. The goal of SafeProof.org is to raise awareness about the prevalence of counterfeit alcohol throughout the world. Our Alcohol Articles highlight alcohol related stories using worldwide news outlets and official government sources. Report any illicit alcohol activity to us using our secure form or by calling 833-377-5040 To get the latest Alcohol Alerts and violation updates in your area Sign-up for SafeProof.org emails and follow us on Twitter @SafeProof also on Instagram @SafeProof