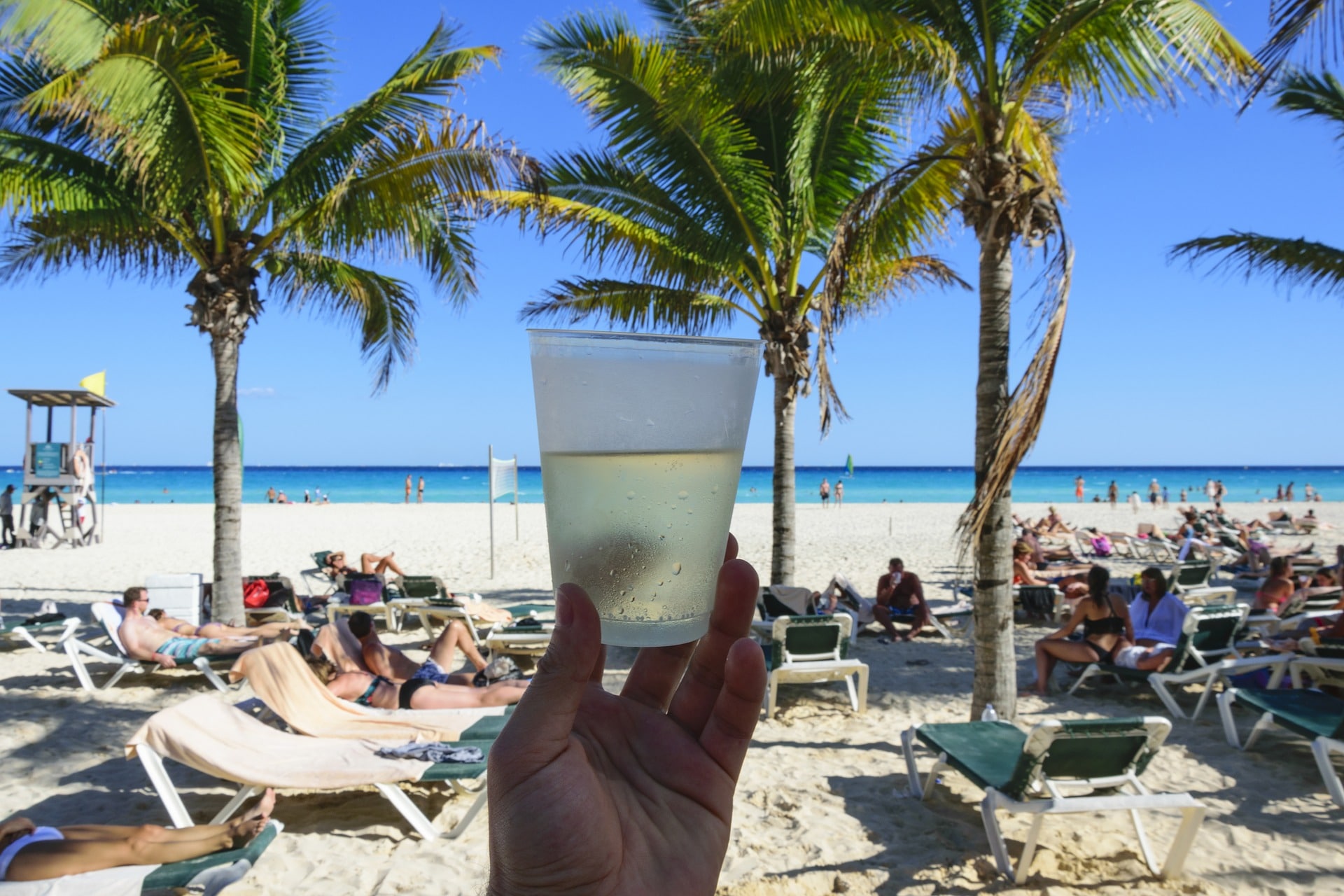 The Mexican Government began a series of raids targeting reports of tainted and fake alcohol at Resorts on Friday August 11, 2017. The raids were announced on Monday August 14, 2017 by the Authorities in Mexico. The result of the raids was the confiscation of 10, 000 gallons of illicit alcohol from 31 establishments including resorts and nightclubs in Cancun and Playa del Carmen
The Mexican enforcement agencies shut down the bar at the Iberostar Paraiso Maya hotel a bar that was linked in the death of Abbey Conner, a 20-year-old Wisconsin Woman after consuming alcohol there earlier in the year. Since MS. Conner's death the US State Department has issued warnings concerning alcohol consumption at Mexico resorts.  Today's announcement verifies that these warnings were justified considering such a huge haul of tainted alcohol from such a wide swath of the Mexican Resort industry in these two well-known destinations.
An outpost of the Fat Tuesday Bar, a New Orleans inspired nightclub and a popular spot located at Blvd. Kukulkan KM 6.5 77500 Cancún, Quintana Roo Mexico was also shuttered by authorities during the raids which began on Friday morning. A complete list of confiscations and closings has not yet been released by Mexican officials, but the number 31 has been publicly mentioned. If the number 31 is correct, this represents a sizable percentage of all resorts and nightclubs in Cancun and Playa del Carmen pointing to pervasive and accepted business practices by this industry rather than an aberration.
Fake Alcohol busts at 5 star Resorts and Bars in Cancun
Although a 10,000-gallon confiscation sounds like a lot, and it is in a couple of days of raids, it pales in comparison to the over 1.4 Million Gallons of tainted alcohol confiscations that have been announced over the last seven years by the Mexican Government.
It is common for resorts around the world including Cancun and Playa del Carmen to offer all-inclusive packages that includes food and alcoholic beverages to entice tourists to their properties. It is also becoming customary practice for these resorts to buy unofficial liquor, to water down liquor and to substitute less expensive liquor in more expensive liquor bottles to lower their costs.
SafeProof.org mission is to raise awareness for counterfeit, tainted and fake alcohol. Our goal is to keep you and your drinks safe. Report fake alcohol via our secure form or by calling our international toll free tip line 833-377-5040
Sign-up to receive local violation alerts and follow us on Twitter @SafeProof