May 09, 2018 – Guangdong, China
Guangdong Police have made it a strike out, busting the 3rd Fake Penfolds wine counterfeiting ring in the last six months. This counterfeit wine ring did it the easy way, buying cheap domestic wine at $4 a bottle, pouring it in to counterfeit wine bottles and applying forged Penfolds Wine labels. After repackaging the cheap generic wine into counterfeit wine bottles with fraudulent labels, the fake wine purveyors then took to social media to sell their freshly minted Penfolds Wine at $42 – $62 per bottle.
In China, Authentic Penfolds Wine retails for about $125 per bottle, so at $42-$62 a bottle, this fake wine gang had plenty of customers. They used marketing strategies which made customers feel comfortable with the purchase using tag lines in the ad that said, overseas direct sales", "direct postage from overseas and franchise stores". We-Chat, along with other Social Media Platforms were used as marketing tools, while the sales occurred on a variety of e-commerce sites including Alibaba's online flea market.
Either through oversight are as a planned bonus, customers who bought whole cases found Authentic Penfold Wine mixed with the fake wine in their cases.
Police confiscated an estimated $2 million worth of fake Penfold Wines and harvested 13 suspects in this latest raid on fake wine sellers in China. As one of the most popular Australian Wine Brands exported to China, Penfold is constantly being counterfeited, imitated, and copied by criminal gangs as well as other wineries. The owners of Penfolds Wine, Treasury Wine Estates has been aggressively assisting Chinese authorities as well as instigating investigations to try to stem the tide of fake Penfolds Wine and protect their brand reputation.
The tip off in this investigation was a consumer who purchased the fake wine and complained to the police about the taste. In the case of fake wine, imitation is not the best flattery. People who have a bad experience with a wine will carry a negative regard for the brand. Aside from the loss of income to Treasury Wine Estates from the sale of fake Penfolds Wine, the negative feelings toward their brand after consuming fake wine is detrimental to their coveted reputation.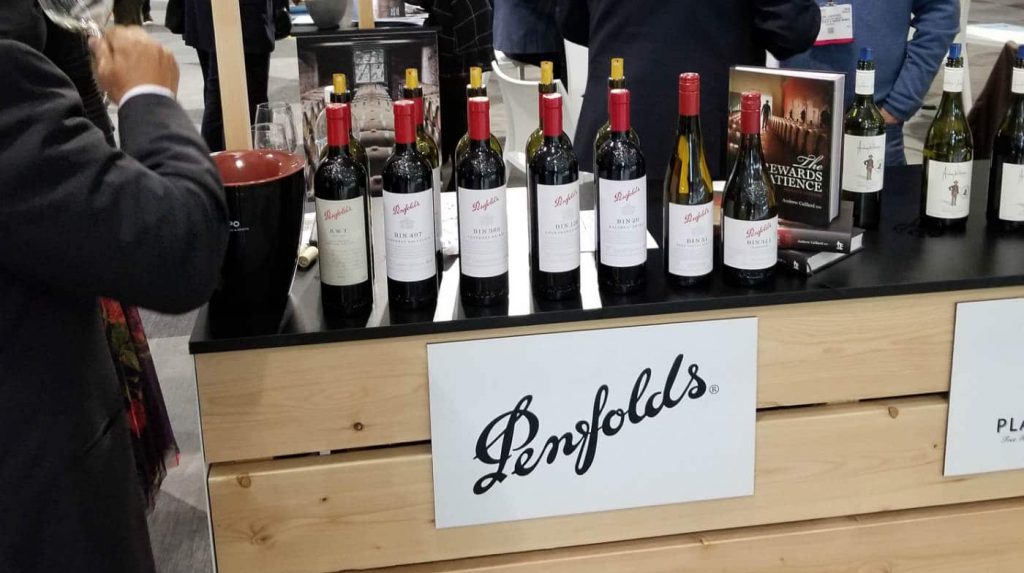 While Treasury Wine Estates (TWE) fights what seems like a never-ending battle in the Chinese Export Market, a Company Spokesman relayed thanks to the Guangdong Police for stopping this gang of 13 in a statement that was emailed to The Australian Financial Review., ""Treasury Wine Estates applauds the efforts of the Zhengzhou Jinshui Public Security Bureau in delivering this win against counterfeit operators, as announced yesterday in China – this is a significant step forward in helping combat illegal operators,". The statement continued, "TWE China continues to work tirelessly with its local partners, brand protection agencies and local authorities to protect its intellectual property rights and to ensure its portfolio of premium brands has its integrity preserved at all times. TWE continues to increase its investment behind brand protection in China."
Counterfeiters filled fake #Penfolds #WineBottles with cheap $4 #wine and sold cases online in China
SafeProof.org is a consumer advocacy group, funded through donations from concerned individuals, industry groups and alcohol brands. The goal of SafeProof.org is to raise awareness about the prevalence of counterfeit alcohol throughout the world. Our Alcohol Articles highlight alcohol related stories using worldwide news outlets and official government sources. Report any illicit alcohol activity to us using our secure form or by calling (833) SAFE-TIP To get the latest Alcohol Alerts and violation updates in your area Sign-up for SafeProof.org emails and follow us on Twitter @SafeProof