Victoria, Australia 
Apollo Bay Distillery issued an urgent recall for bottles of its SS casino Gin purchased between June 5, and June 7, 2020. In announcing the recall, a spokesperson told the media that the bottles were mis-filled with a hand sanitizer that they also produce at the same location. The hand sanitizer contains glycerol and hydrogen peroxide. If consumed it may cause nausea, headaches, dizziness, bloating, vomiting, thirst, and diarrhea.
Apollo Bay Distillery acknowledged that one woman had reported symptoms after consuming the hand sanitizer that was sold in the SS Casino Gin Bottles. The Spokesperson claims that the woman victim of the mislabeled gin has recovered.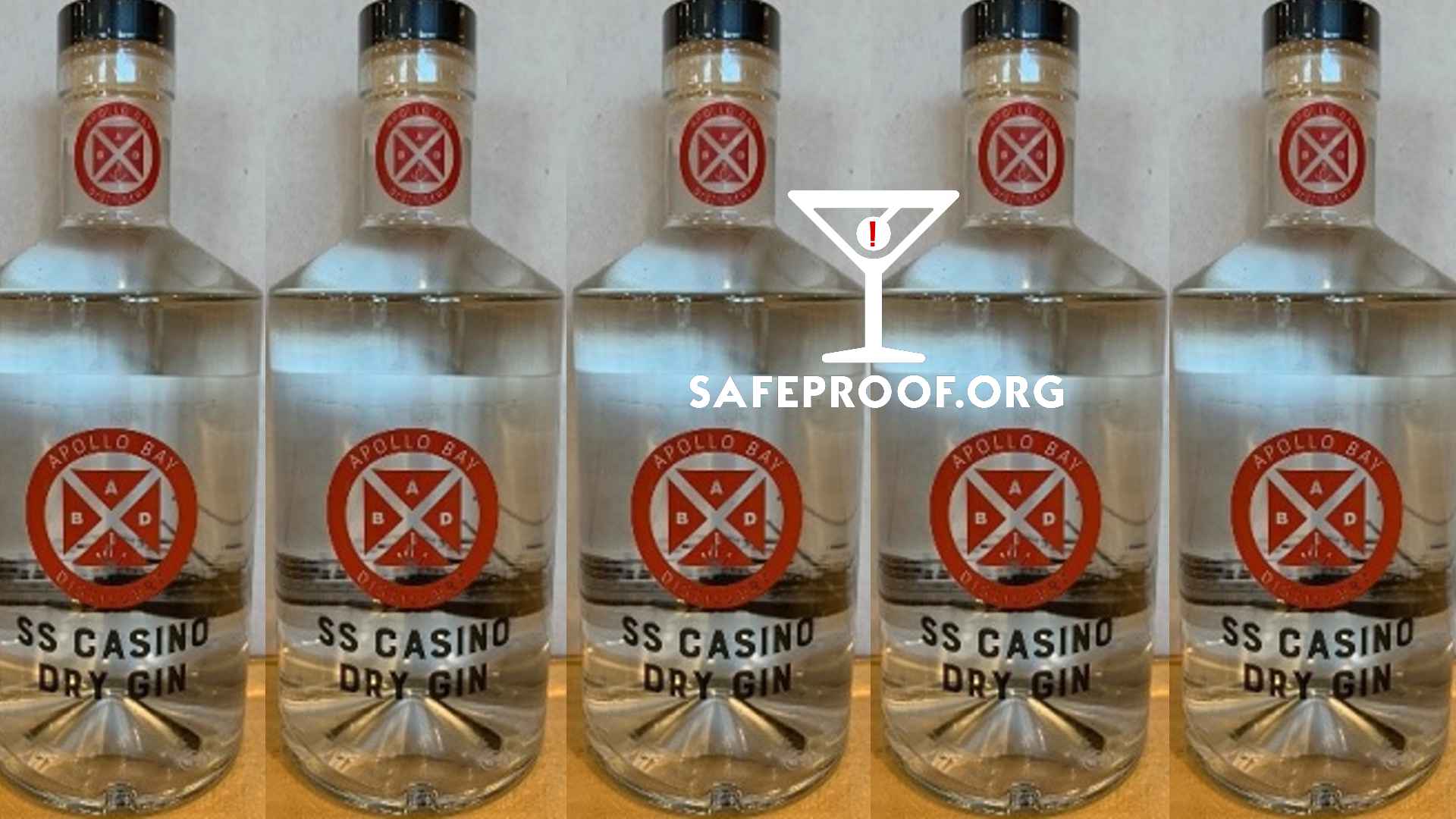 The urgent recall notice issued by Apollo Bay Distillery located at 23-27 Great Ocean Rd, Apollo Bay VIC 3233, Australia claims that the error included nine bottles of the gin. By June 10, 2020, the distillery said that they had recovered all nine bottles through their swift action in recalling the product. 
Details of the Gin recall from Australian Food Standard Alcohol Recall
Located in the historic area of Apollo Bay, the distillery is a combination craft distiller and restaurant. As with all distillers their business model was heavily impacted by the shut down caused by the coronavirus pandemic. They began to supplement their business model by producing the highly in demand hand sanitizer.
As the restaurant reopened for takeout orders, the Apollo Bay Distillery continued the production of the hand sanitizer along with their signature SS Casino Gin. The distillery is not overly mechanized. It produces its products in small batches. The distillery spokesperson throughout the many recall announcements made clear the mis-filled bottles were a result of human error. 
Dry #Gin that was sold in #Australia was #HandSanitizer a #AlcoholRecall has been issued for brand bottle SS Casino Dry Gin
It was noted in the recall that unlike its authentic SS Casino Gin, the mislabeled bottles were not sealed and wrapped in plastic. Because it is a craft distiller that produces in small batches it was easy to recover all the mislabeled bottles rather quickly, preventing any harm beyond the one victim. 
The recall only affected the bottles sold from June 5 through June 7, 2020, consumers who have SS Casino Gin in their possession that was purchased on any other days should be safe. Apollo Bay Distillery has instituted stricter quality assurance measures to ensure that it can prevent another similar event caused by human error. 
The mission of SafeProof.org is to raise awareness for Fake or Counterfeit alcohol and to keep liquor safe.  Search liquor enforcement using our map to keep you and your drinks safe. Report any illicit alcohol activity to us using our secure form or by calling 833-377-5040 To get the latest Alcohol Alerts and violation updates in your area Sign-up for SafeProof.org emails and follow us on Twitter @SafeProof